Mexico flag - most beautiful
In 2008, the 20minutes website (of Spain) voted the Mexico flag as the world's most beautiful flag. The flags of Peru and Guatemala came 2nd and 3rd.
But why did the Mexican flag win? Green, red, and white are not colors unique to the flag of Mexico. The same color-combination is found in many world flags. Yet the other feature of this flag is special. Let's take a look at Mexico's coat of arms..
The Aztec legend - Mexico's coat of arms
Would you do what a bossy son-of-a-god told you to? The ancient Aztecs did just that in taking Chopil's advice, and it served them pretty well for about 200 years.
Chopil's advice - seek a sign that will show you where to build your city
The sign - An eagle perched on top of a nopal plant (with serpent in talons)
The Eagle
a golden eagle, named aguilla real in Spanish, native to Mexico
The Serpent
is controversial. Some say he was part of the original legend, some say he was a later addition. Either way, that serpent's not escaping from the flag any time soon.
The Nopal
a Mexican cactus. The leaves are eaten as a vegetable (after peeling & cooking of course) and so are found in food markets all over Mexico. Nopal farms are quite beautiful.
The city - Chopil's sign was seen on an island of a big lake. That big lake is now called Mexico City. (And yes, the city has started to sink a little but so far with little effect on it's 22 million inhabitants). The name of the original city is Teotihuacán.
The Island - Why build a city on a little island in the middle of a lake? That's where the Aztecs saw the sign, they had to settle there. And their solutions for extending their settlement out across the lake are ingenious. (More about that later).
Mexico City isn't the only thriving metropolis to start out on an island. You may have heard of a city named Paris? Paris started as a population living on an island in the Seine River.
---
Other green, white, and red flags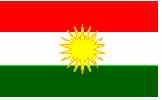 ---
Return from Mexico Flag to Famous People of Mexico