Mexico Culture
A homage to Mexico culture because Mexico breathes with life.
To be touched by the cultural landscape of Mexico is to feel more alive. It is like having fuego en la sangre (fire in the blood) in that a new awe and desire for life is awakened. Well that's how it was for me living in the Yucatan and in Veracruz with my Mexican partner. And when you are away from Mexico, as we are for now, something tugs at your heart calling you to return to this great reservoir of cultural histories, and the great colorful canvas that is Mexico.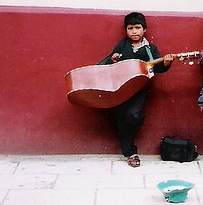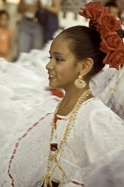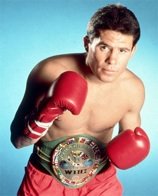 Experiences so exotic to Westerners, are just part of the fabric of Mexico: Being seranaded by a group of musicians in your courtyard at 4am with all the neighbors standing on their rooftops listening in; dancing in the heat of the day to live music in a plaza; buying taquitos from a doorway at 3am; watching trains pass the Sol brewery with passengers sitting on the roof heading to the Northern border; buying a kilo of tortillas for 9 pesos (around 5 cents) from a tortilleria or from a man on a bicycle tooting a horn; sampling cheeses and meats at the markets before you decide to buy; selecting a pinata for Ano Nuevo (New Year); cooking in individually handmade pottery; circulating emails about revolution; seeing any of the HUGE international art exhibitions in Mexico City; being a member of a rondalla (guitar ensemble).
And that's just the middle-class.





The many pre-Columbian cultures that have somehow endured the Spanish conquest, and later the modernization of Mexico, continue to nourish the national identity. Any time revolution is in the air, the Mexicans turn to their roots. The ancient cultures hold answers to what has been eroded by modernity and by Western influence, an alternative to malinchismo the weakness for foreign things. Huicho jewellers, Mayan speakers, and Oaxacan weavers all contribute by living their lives much as they always have, performing a balancing act between the ancient and the modern Mexico.






And whilst the Conquistadors brought untold horrors to Mexico, the Spanish eventually contributed some things of beauty:
the infectious rhythms and flurry of movement that is flamenco dancing was fused with the local to create folklorico ballet
The complex rhythms of Spanish guitar combined with local instruments to create mariachi music
The elaborate Spanish embroidery of old is still seen in the clothes of bullfighters and mariachi bands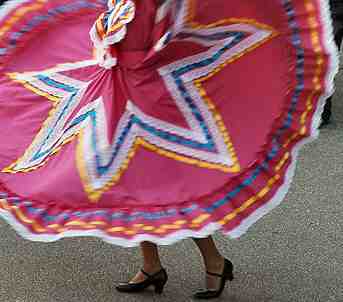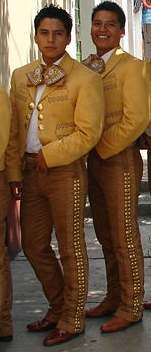 If you want to know more about Mexico culture, this is the place for you.
To share more about Mexico culture, mi casa es su casa (my website is your website).
The focus of Mexico-culture-guide is on the real and the meaningful.
We showcase the culture of everyday Mexicans living in Mexico; the music, art, and traditions that are alive for Mexicans today.


The Mexico Blog is your way not to miss a mariachi beat of new material on this site, by letting you know when new web pages appear.
From Slim (world's second richest billionaire) to Selma (hollywood actress) we attempt to rank the famous people of Mexico, and we'd like your help!
The heartbeat of Mexico culture is it's music. Explore the richest of Mexican music from bolero & ranchero to Lila Downs
Contact us at Mexico-Culture-Guide
Mexico flag on top of the world
No more Tex-Mex people, let's get serious about Mexican cooking. And when I say let's get serious, I mean let's get authentic..
Mexican Holidays
mexican artists
mexican clothing
Mayan Culture
A photographic narrative on mexican love. Our viewers are invited to write this love story...
Discover the world of the mariachi of Mexico
This staple salsa is very tasty and without too much of a bite. You'll be suprised at how simple it is to make. Use salsa verde in picadillas, enchiladas, tacos, tostadas and many more Mexican foods
Delicious spicey Aztec chocolate recipes to melt away the economic depression...
The drink first used by priests became an item of National pride after the Mexican revolution. The history of tequila is intertwined with the history of Mexico itself..
The art of the valiant and vivacious Frida Kahlo is moving in both it's naive style and autobiographical content.
The great revolutionary fighter Emiliano Zapata is an iconic Mexican figure. He is such a powerful symbol of revolution that a group from Chiapas took up his name in becoming 'The Zapatistas' back in
Carlos Santana
Would you like to share your knowledge about Mexican culture? Great, find out how you can submit your story or tip here.