famous graves
Mexico's famous graves. Incredibly artistic designs are used to honor the dead, including important cultural figures. One such figure is José Alfredo Jiménez. His tomb in Guanajuato is joyous. It has to be one of the more unique graves of the world.
---
Tomb of José Alfredo Jiménez
Mexican singer-songwriter of ranchera music
This tomb features
Sombrero
Stripes of color representing a Mexican serape
Titles of his popular songs written in each colored stripe
Mosaic tiles covering the entire surface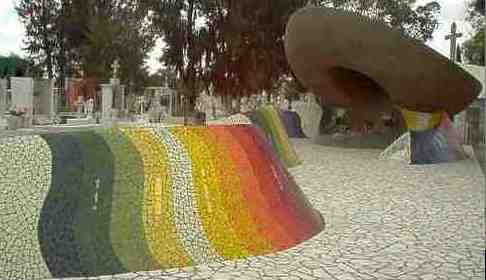 ---
Graves at Xcaret eco park, Cancun
Xcaret is somewhat of a cultural theme-park, very oriented toward tourists who come to the area. While I'm not a huge fan of such tourist-traps, I have to say that Xcaret is done with a lot of integrity. One of the highlights is the graveyard spiraling it's way up a small hill. These unique graves are intended to reflect different cultural heritages, from Mayan huts to Spanish colonial cathedrals. There's even a pinata grave!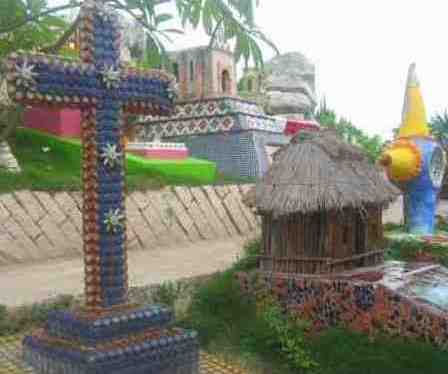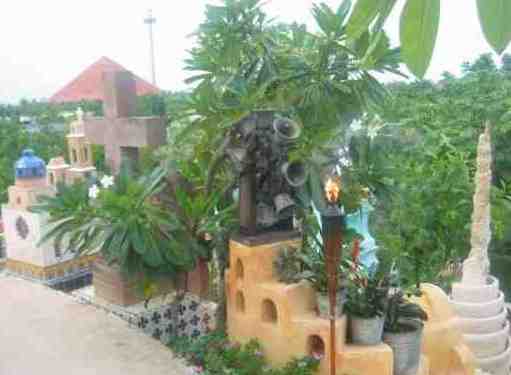 Return from famous graves to mexican traditions